It is vital to invest in  Bathroom Remodeling Services Santa Monica CA  after every few years to ensure that your house remains upgraded according to the modern renovation trends.
In this year, homeowners have a wide range of options when it comes to bathroom remodeling and redesigning. These trends will definitely take the entire remodeling industry by storm this year. If you are wondering about the latest trends that are prominent this year, then you have ended on the right page. The modern trends this year center around a minimalistic theme inspired by pastel colors, nature, and simple wall designs. To s bathroom remodeling trends of 2022 can be summed up in three words; simple, minimal, and functional. This year is all about increasing the functionality and practicality of your personal space. 
Read below the top 2022 bathroom remodeling trends that will inspire your next renovation. All of these trends will add elegance, simplicity, and functionality to your bathroom. Stay tuned till the end. 
The Floating Vanities
The most prominent remodeling trend this year has to be the floating bathroom vanities. They give a modern yet contemporary outlook to your personal space. 
Floating vanities are an ideal solution for utilizing small spaces smartly. These vanities can be personalized according to your needs, convenience, bathroom theme, and required storage space.  The best thing about these vanities is that they are ideal for all sized bathrooms, big or small. Moreover, these floating vanities operate as a fully functional unit equipped with storage spaces, drawers, washbasins, and side countertops. They will help elevate the entire outlo0ok of your washroom without being fixated at one single corner. Lastly, floating vanities will make bathroom cleaning an easier job.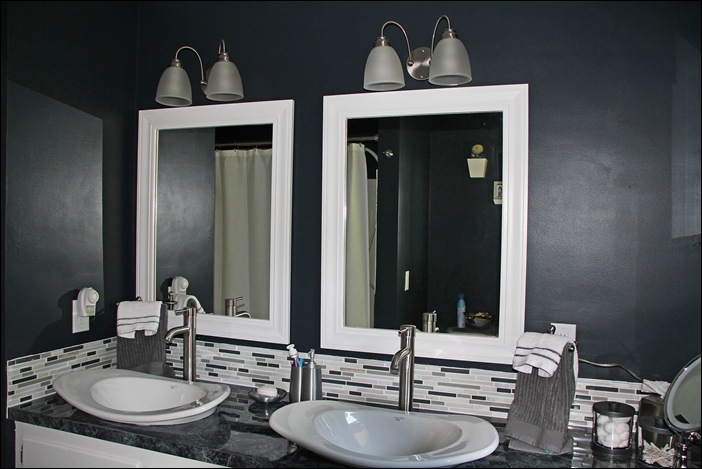 Color Block Themes
Merging any two colors to come up with a bathroom scheme is an old trend now. The modern remodeling trend of 2022 says to pick one single color for your bathroom and smartly place it. Do not be afraid to go bold while selecting the color. Renovation experts advise you to paint a single color on all your bathroom walls with aesthetic color blocks in between. The slight color blocks are added to reduce the bold effects of a single color. This tonal theme will elegantly define your bathroom. Homeowners are mostly opting for pastel themes. You can further elevate the look further by placing contrasting furniture, toilet fixtures, bathtubs, and lighting. You can also go for the optical illusion looks by merging the surfaces.  
Minimalism 
As already mentioned, the highlight of the 2022 remodeling themes centers around the minimalistic themes. It involves placing lesser items that add functionality and elegance both at the same time. Minimalist themes focus on natural colors and smartly use the natural light from the bathroom windows. 
The main aim is to make the appearance organic and practical. You can go for marble floors with light-colored tiles to elevate the beauty of your personal space. Go with less furniture that adds functionality and smartly utilizes the furniture. 
Graffiti Walls
Believe it or not, graffiti walls and graphic wallpapers are prominent trends that will be seen in 2022. The plain, boring, and single-colored walls are now a trend of the previous decade. If you really wish to upgrade to a modern household theme, go for bright and bold graphic wallpapers for your bathroom walls. You can even opt for various graffiti themes that can merge well with the overall bathroom scheme. 
In this year, do not be afraid to go bold. 
https://toprobuilders.com/wp-content/uploads/2022/02/2021-Bathroom-Remodeling-that-will-uplift-the-remodeling-industry-this-year.jpg
1080
1920
seo_team
https://toprobuilders.com/wp-content/uploads/2021/07/Logo-Top.png
seo_team
2022-02-21 06:48:43
2022-02-21 07:18:47
2022 Bathroom Remodeling that will uplift the remodeling industry this year